Tanjung Puting is famous as a habitat for orangutans and the pioneer on Orangutan research and conservation program efforts in Kalimantan. There are three locations namely Orangutan rehabilitation in Tanjung Harapan, Pondok Tanggui and Camp Leakey. Situated along the River Sekonyer, Tanjung Puting also a location for observing the wildlife like Proboscis monkeys feeding in the morning and evening, the sounds of nature, flapping Rangkong add the impression that nature presented at Tanjung Puting.
Get the basic material of biodiversity provided by special experts in related fields and learn the principle of minimal waste journey while you're doing activities at Tanjung Puting National Park with Sebumi Merimba trip.
Pre Departure :

Discussion About Indonesian Tropical Forest
Learn about our tropical forest from the experts, understanding about deforestation issue, and get some opportunities to participate and involve in forest conservation.
---
Day 1 :

Rivercruising on Sekonyer River and Get in Touch with Tropical Forest
Rivercruising on Sekonyer river and get comprehensive explanation about the importance of Indonesian tropical forest ecosystem and local life that depends on it. Learn deeply about Tanjung Puting biodiversity and existing challenges that caused by forest degradation. Tarsius and crocodille deep observation.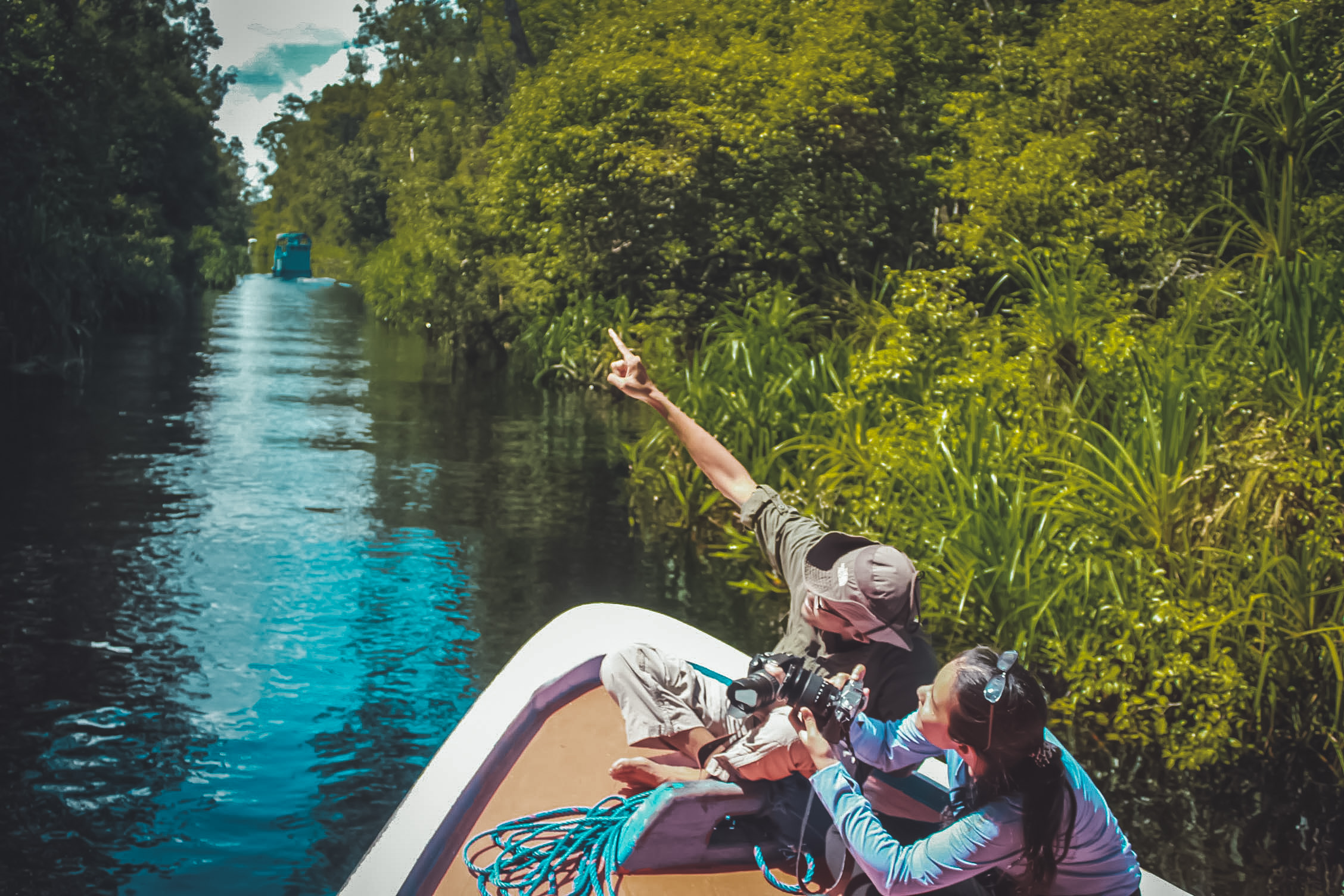 ---
Day 2 : In Depth

Flora and Fauna Observation
Walk through the Kalimantan Tropical Rain Forest, enjoy the breeze and light coming through the forest canopy. While exploring the forest, we will observe endemic flora that is full of uniqueness and beauty. In addition, we will also go to the feeding ground and observe the behavior of orangutans living freely around the feeding ground area.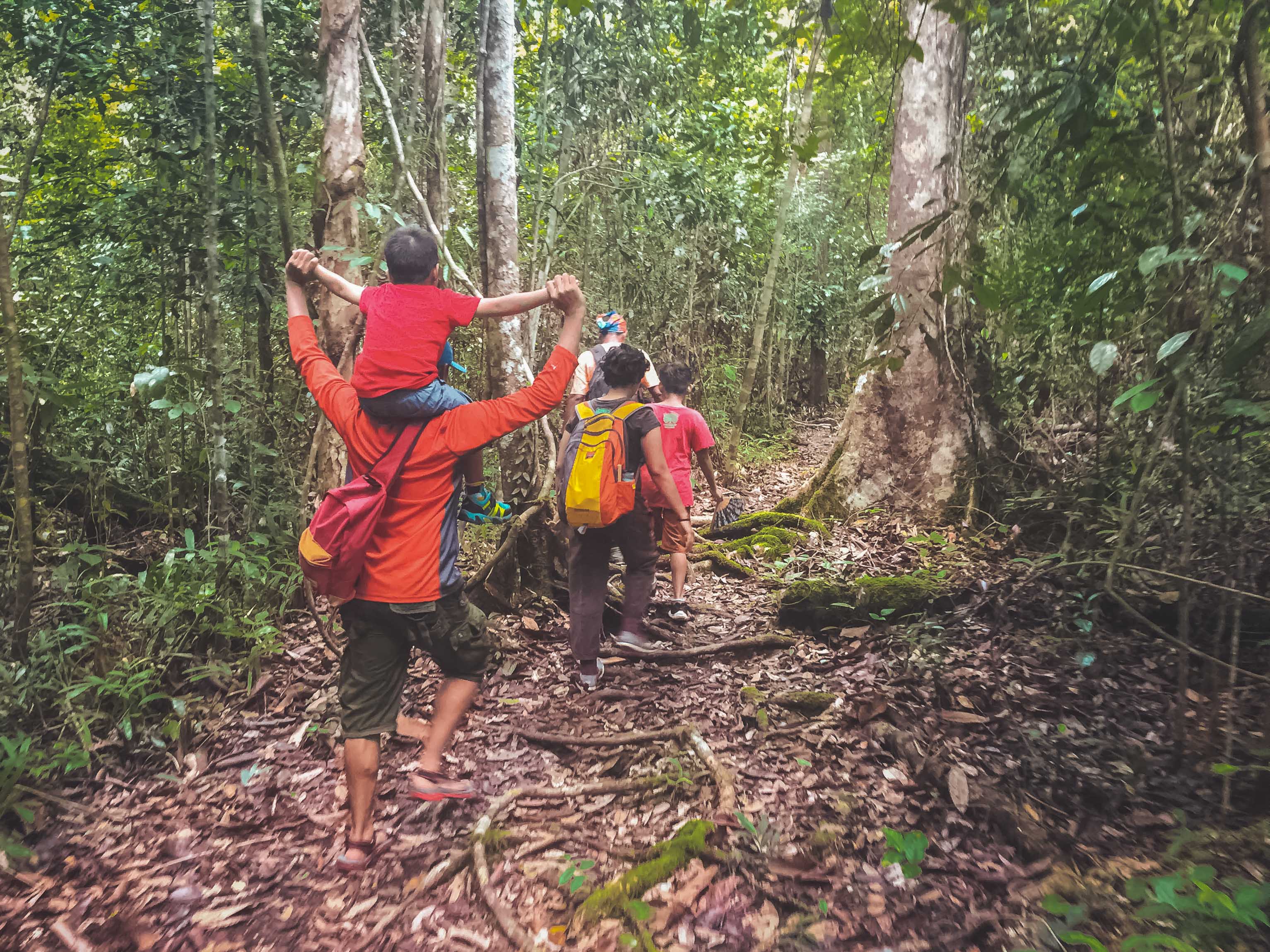 ---
Day 3 :

Get in Touch with Tanjung Puting Ecosystem
Day 3, we will explore the forest, and get in touch with forest ecosystem in Tanjung Puting. We will observe and collect data on various animals in the forest, such as proboscis monkeys, sun bears, long-tailed monkeys, hornbills, and other endemic animals. After that, we will contribute to the ecosystem by planting local trees with experts.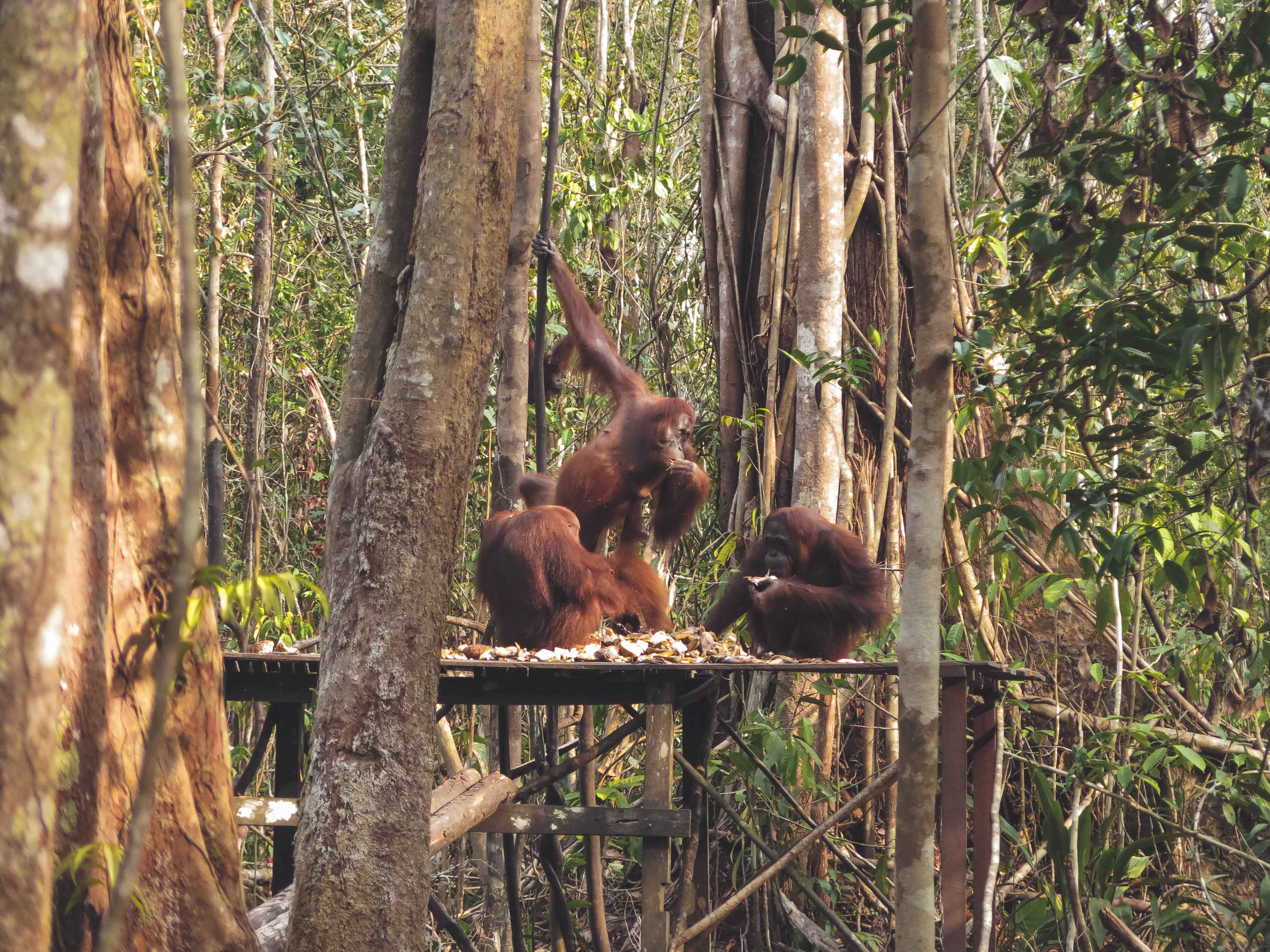 ---
Day 4 : Explore Local Wisdom and Local Culture
After our previous days of exploring the forest, this day we will spend time getting closer to the local community, learning its culture and local wisdom. We will make handycraft with local community in Sekonyer Village using forest sustainable resource, soundscape, final discussion, and sharing session with all participants, and what we can do to participate in forest conservation back home.