Rinjani is one of Indonesian tourism jewel known for its beauty which attracts visitors from all over the worls to hike it. In 2018, it was given World Geopark predicate by UNESCO just before series of earthquakes hit Lombok Island and devastating the mountain and its surrounding villages.
Senaru is one of the most impacted villages in the foot of Rinjani Mountain. This has an impact on the economy of the village community.
In Rinjani Coffee Journey, Sebumi and IATSS Forum in collaborate with Ngoepi and Scopi intends to empower local sommunities by increasing their capacity for coffee farming and production in Senaru Village through the Direct Trade from Rebuild Rinjani Program. And in this trip, you not only learn about coffee but also contribute to empower the local community.
Day 1 : Rinjani Coffe Sharing Session
The first day, we will head to Senaru at the foot of Mount Rinjani. After setting foot in Senaru, we will rest for a while and breathe fresh air in Senaru. Next, we will have a coffee sharing session. We will listen and share stories about the world of coffee.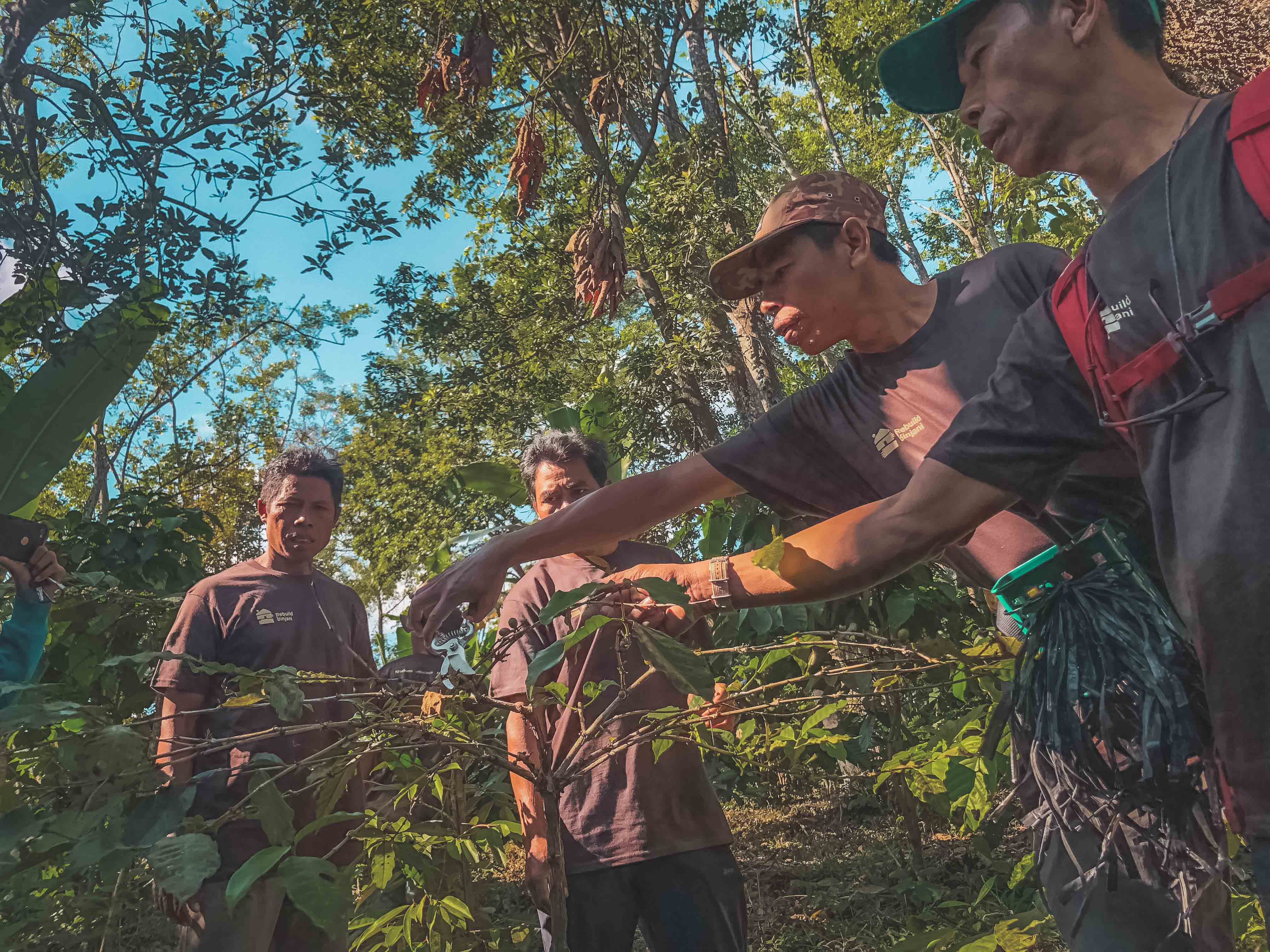 ---
Day 2 : Coffe Workshop
The second day, we will leave for the coffee plantation. We will see the process of growth and harvesting of coffee. We can also see and learn coffee processing until we can enjoy it. After going through the Coffe Workshop, we will relax at Tiu Kelep Waterfall while enjoying the peaceful atmosphere.
---
Day 3 : Explore Bayan Beleq, Sembalun, Tanjung Aan and Merese Hill
The last day, we will visit the Kuni Bayan Beleq Mosque which has been established since the 15th century and is still maintained its authenticity. Next, we will explore Sembalun. We can see the Sasak tribe, and learn to weave the typical Lombok cloth. Next, we will relax on Tanjung Aan Beach. Finally, we will head to Merese Hill and enjoy the vast meadows.