Located in Pesanggaran District, within the Banyuwangi and Jember Region, East Java Province, Meru Betiri is nature conservation with amazing natural wonders, bound in its 580 km square territory. It is known as the natural habitat of the striped local Java tiger. Today, the Park still conserves rare and endangered wildlife species, such as the amazing Rafflesia zollingeriana flower and the Javanese flying squirrels.
It also has marine area, with pristine beaches in mesmerizing nature, hides away beyond the lush green rainforest of the vast park. Sukamade Beach is the tranquil nesting grounds for endangered turtle species such as leatherback, hawksbill, olive ridley, and green turtles.
Witness the amazing natural events of sea turtles laying their eggs here during night time. Or, participate in escorting baby turtles back to the free ocean after spending some time in the local breeding facility which cares for their early wellbeing.
Get the basic material of biodiversity provided by special experts in related fields and learn the principle of minimal waste journey while you're doing activities at Meru Betiri National Park with Sebumi Merimba trip.
Pre Departure - Discussion About Indonesian Forest
Learn about our tropical forest from the experts, understanding about deforestation issue, and get some opportunities to participate and involve in forest conservation.
---
Day 1: Jeep Safari, Towards Rajegwesi Beach, and Seeing Turtle at Sukamade
The first day, we will depart for Meru Betiri using Jeep. We will pass through a stretch of forest and arrive at Rajegwesi Beach. Rajegwesi is a fishing village, make sure you take some photos as memories. Next, we will enter the forest, pass through rubber, cocoa, coffee plantations and arrive at Sukamade. At night, we can see the sea turtles that are leaning on the beach. And if lucky we can see them laying eggs.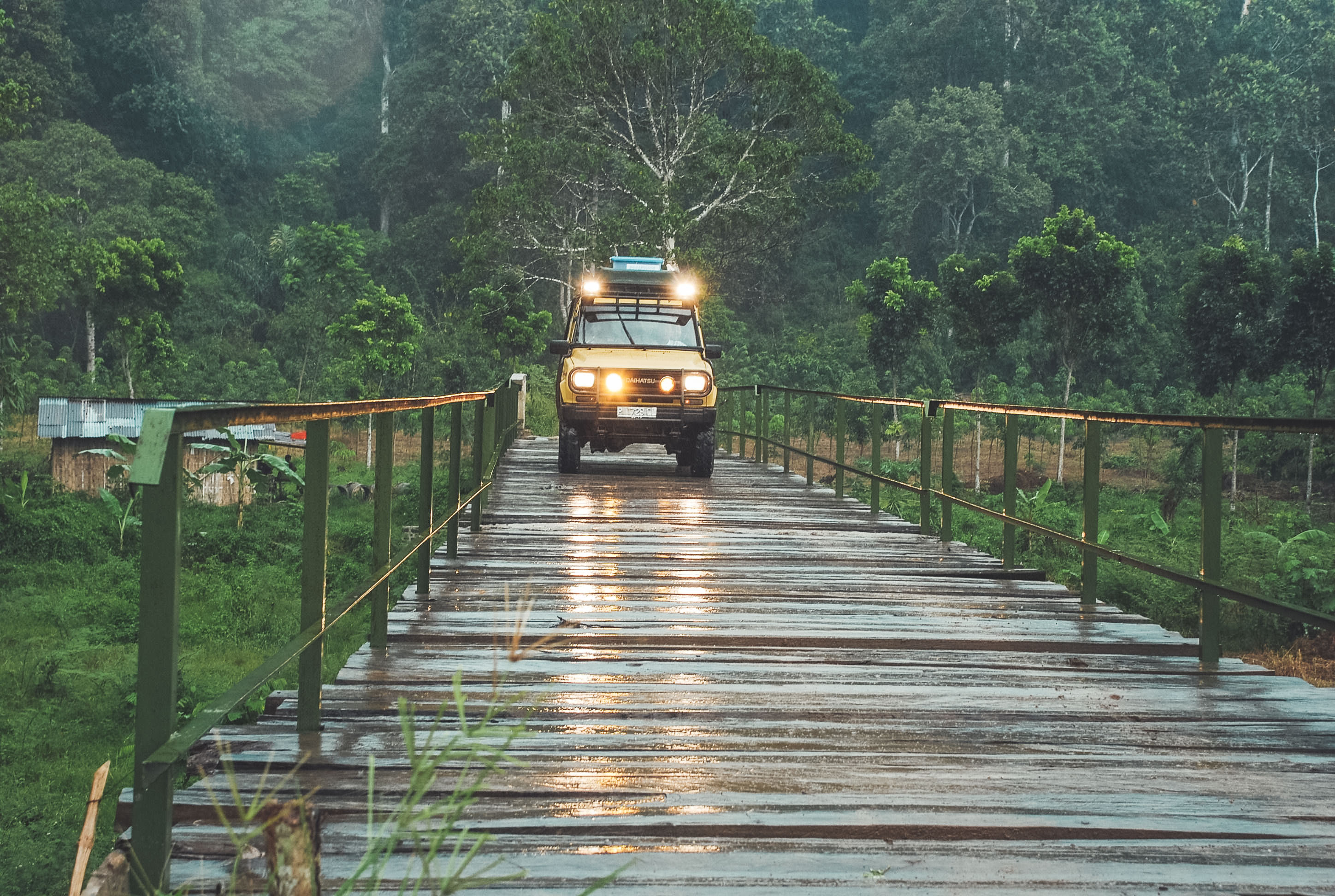 ---
Day 2: Jungle Trekking to Permisan Bay
The second day, we will be trekking to Permisan Bay. We will pass through dense forest, find some flora and fauna that exist along the road. If you are lucky we can find some buds from Rafflesia zollingeriana, one of Indonesia's endemic flowers. And we can also find some footprints from fauna. We will also receive some information about Meru Betiri through the local ranger. Arriving at Permisan Bay, we will enjoy the peaceful sea and calm atmosphere.
---
Day 3: Another Part of Permisan Bay
The third day, we will head west of Permisan Bay. This is another part of Permisan Bay which is wider. Next, we will trekking to Sukamade. Back past the expanse of dense forest that spurred the soul of adventure.
---
Day 4: Back to Sukamade, Release Baby Turtle, and relax in Green Bay
The last day, we will spend time at Sukamade. We can learn more about turtles here, their conservation efforts, and at the end we will release some baby turtles to the sea. Before going home, we will go to Green Bay. A unique beach with greenish sea water.