Malang is the second largest city in East Java and also one of the cleanest city in there. Not only known as a city with lots of cultural sites & heritage, Malang also has beautiful beaches with breathtaking scenery such as Pantai Tiga Warna. For more adventurous site, Malang has Bromo Mountain to offer.

Mount Bromo (from Sanskrit: Brahma, one of the main gods in Hinduism) or in Tengger language spelled "Brama", is an active volcano in East Java, Indonesia. This mountain has an altitude of 2,329 meters above sea level and is in four regency areas, namely Probolinggo Regency, Pasuruan Regency, Lumajang Regency, and Malang Regency. Mount Bromo is famous as the main tourist attraction in East Java.

As a tourist attraction, Bromo becomes interesting to visit because of its status as an active volcano.
Day 1 : Arrived at Probolinggo
The first day, we will stay and rest in Probolinggo. Prepare your energy and equipment to start 4 amazing days.
---
Day 2 : Photo Hunting at Bromo
Before sunrise, we travel to Seruni Point by jeep. Smoke from the crater, Tengger Tribe settlement, and Mahameru Peak can be interesting objects to be photographed. The rising sun will be a magical moment at the beginning of the day. Next, we will continue the photo hunting session in the Whispering Sand. At night, we will hunt Milky Way. Bromo's night sky will feature millions of stars in the sky.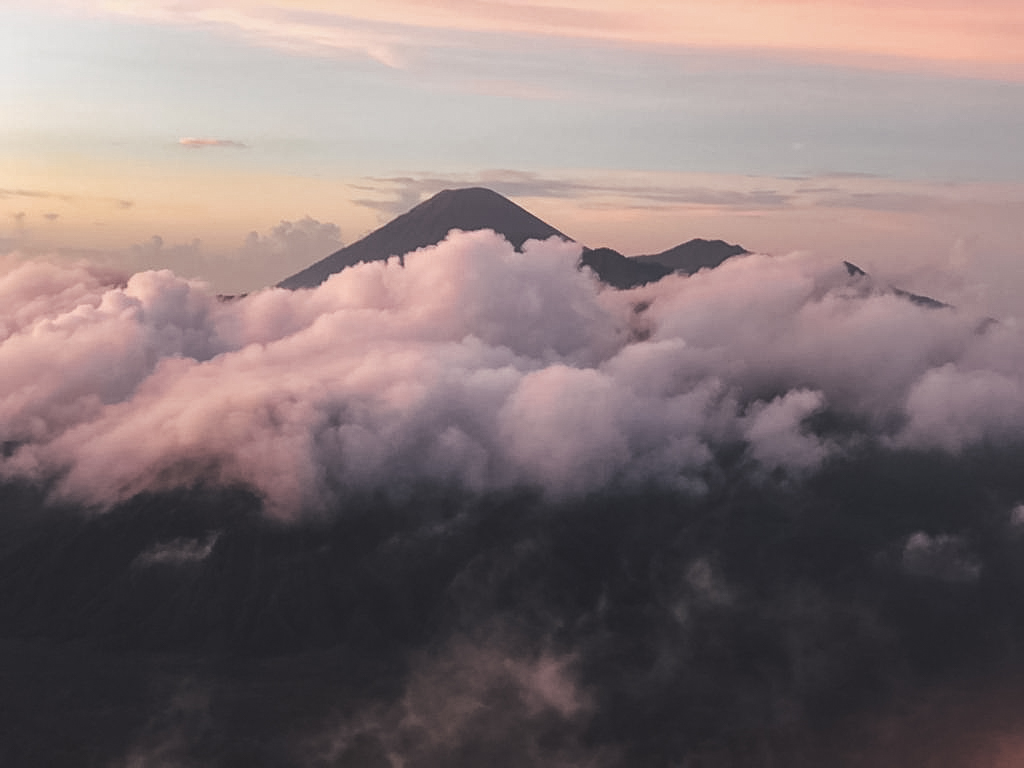 ---
Day 3 : Photo Hunting at Kabut Pelangi Waterfall and Sunset Papuma Beach
The third day, we will go to Lumajang and visit Kabut Pelangi Waterfall. Large rocks and vegetation creeping around the waterfall can be good objects to photograph. If you're lucky, we can see a rainbow here. Next, we will go to Papuma Beach. The scattered corals, white sand and sunset are the right places for photo hunting.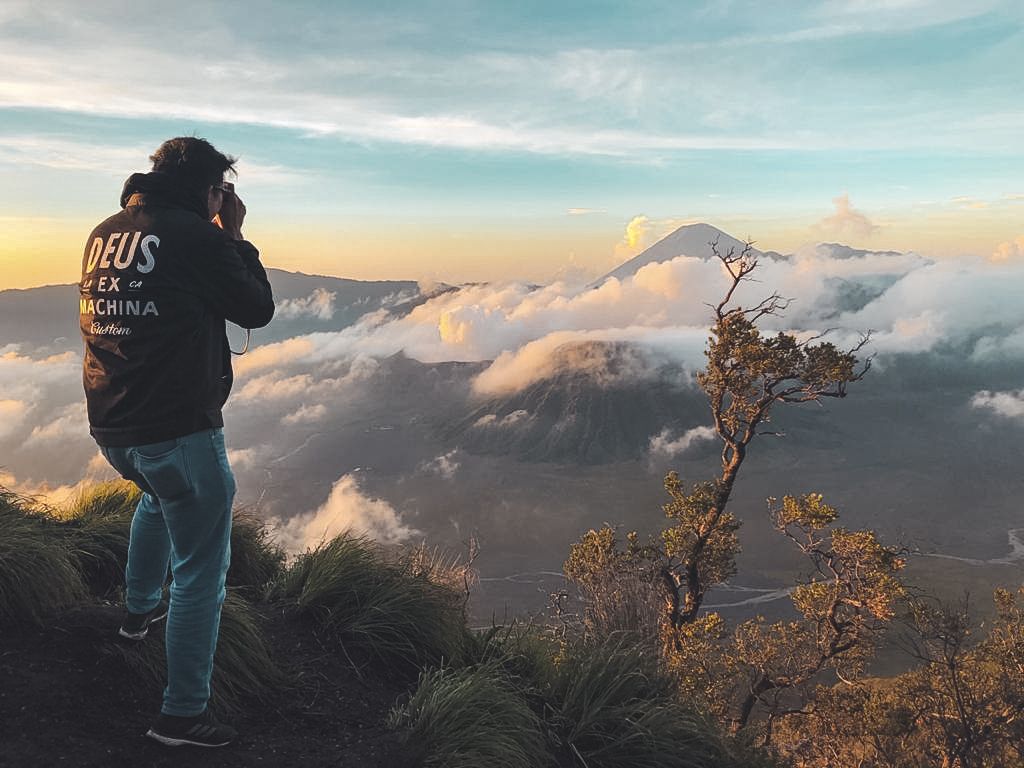 ---
Day 4 : Sunrise at Papuma Beach and Explore Tumpak Sewu Waterfall
In the morning, we will start the activity by capturing the moment of sunrise at Papuma Beach. Next, we will go to Tumpak Sewu Waterfall. This waterfall is shaped like a curtain like Niagara Falls. Capture moments while relaxing at Tumpak Sewu Waterfall.
---
Day 5 : Flight Back Home
After 4 amazing days, it's time for us to return to our home.