Belitung Island has become a new favourite island-themed holiday destination among tourists located south-east off the larger island of Sumatra. With its impeccable pristine beaches, blue waters and natural granite rock structures, it's hard not to linger on its beauty. Well known after the success of the box office Indonesian movie Laskar Pelangi or Rainbow Troops, this island is now determined to reach its goal to become one of world's best Geoparks. A Global Geopark is a UNESCO-designated area, that contains natural sites with particular geological importance and are intended to be conserved on account of its heritage.
Day 1 : Adventure in Tanjung Tinggi, Tanjung Kelayang, and Tanjung Binga
The journey begin at Tanjung Tinggi Beach. Enjoy a peaceful morning here, refresh your mind, and unwind at Tanjung Tinggi Beach. At noon, we will rest and eat in Kampung Dedaun. Next, we will explore Tanjung Kelayang Beach which is not far from Tanjung Tinggi. Enjoy the fresh beach atmosphere, watch the rolling waves, to the beauty of the vast ocean. In the afternoon, we head to Tanjung Binga, and see the life of fishermen up close.
---
Day 2 : Exploring the Islands in Belitung
Belitung has many islands around it. The second day will be spent exploring these islands. We will start from Sand Island. Enjoy the sand that surrounds the island and starfish that are sunbathing on the coast. Next, we will visit Batu Berlayar Island. Enjoy the amazing big stones. Then continue to see the ancient lighthouse on Lengkuas Island. To explore the naturally shaped bird-shaped stone on Bird Island.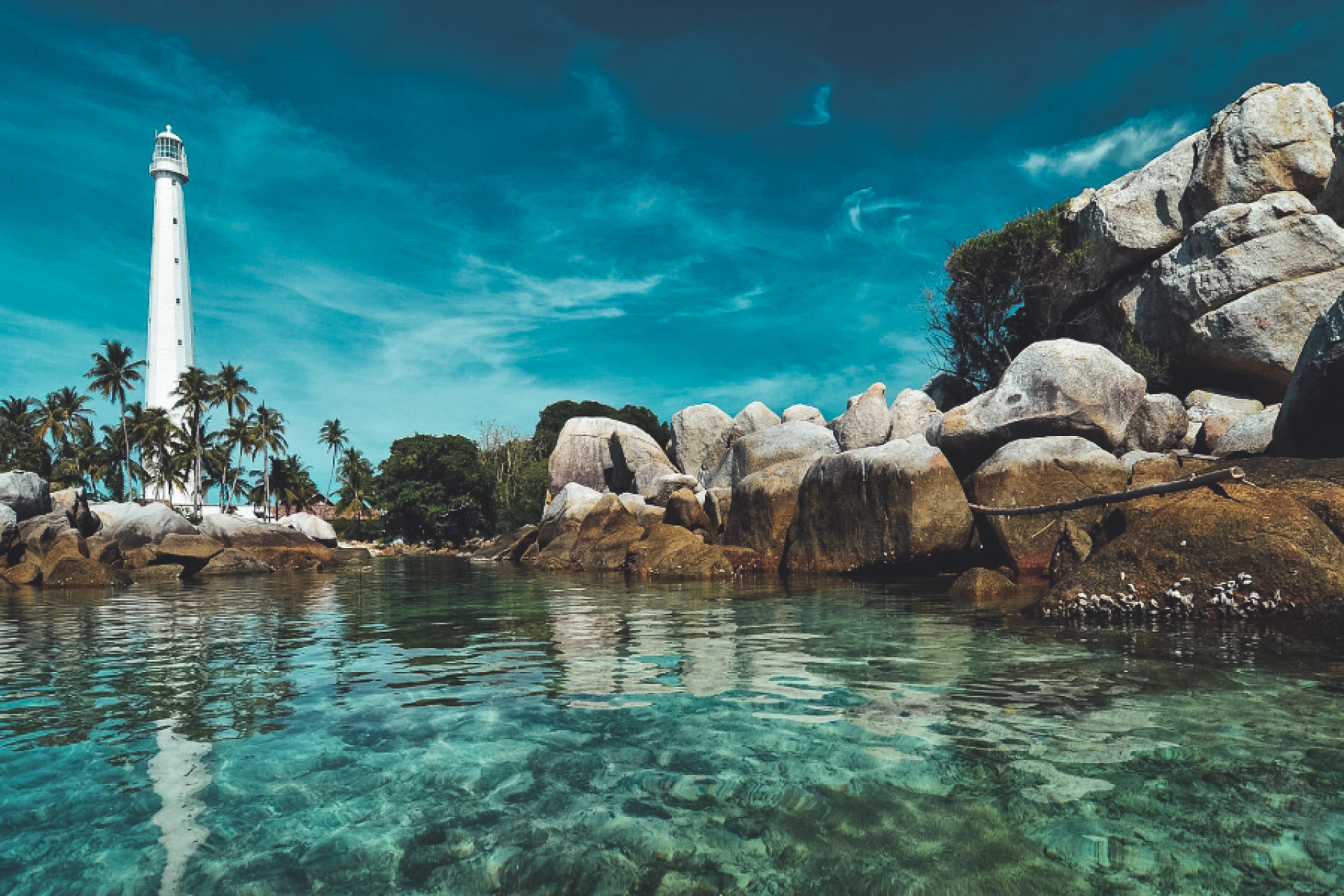 ---
Day 3 : Kaolin Lake and Belitung Cultural Heritage
The last day, we will visit Kaolin Lake. Enjoy the charm of blue water that fills the lake and the white sand that surrounds the lake. Next we will see the belitung traditional house in Tanjung Pandan, explore its culture and the ornaments inside. Before going home, we will hunt for souvenirs as memories.