Escape to the exotic lands from your routine for a moment, enjoy the unique island of Sumba and all its contents. A trip for 5 days accompanied by an experienced guide and a typical service Sebumi will help you find the essence of a journey.
This trip will also bring us to savanna along the white sandy beaches surrounded by Sumba atmosphere, this is a perfect trip. Thus making the sunrise and sunset of Sumba always be a romantic moment to be immortalized. Spend an afternoon at the beach Walakiri unique mangrove plants.
Overall uniqueness and naturalness of the trip make this place as a top choice for a visit, especially for the tourist who wants a moment away from the hustle of the metropolis. Sumba's hidden Paradise is one of the best place to visit.
Day 1 : Manangga Aba Beach and Ratenggaro Village
Arriving at Tambolaka, we will walk to Aba Manangga Beach. Take a moment to get tired and tired during the trip. Enjoy the white sand covering the beach and the sound of waves interlocking. The atmosphere is calm and away from the hustle and bustle makes this place suitable for freshen up. After relaxing on the beach, we will visit Ratenggaro Village which is located near the beach. This village is one of the traditional villages in Sumba. We can see the traditional house of Sumba here. We can also learn about culture and establish good communication with the local community.
---
Day 2 : Explore Mandorak Beach, Weekuri Lake, and Tanjung Mareha
In the morning, we will refresh ourselves at Mandorak Beach. We can see big rocks around the beach and take pictures here. Next, we will visit Lake Weekuri. Enjoy this clear blue lake. The atmosphere and the peaceful water seemed to be a medicine to relieve fatigue. Next, we will head to Tanjung Mareha, a remote place that becomes a paradise on Sumba. We can see the vast expanse of the Indian Ocean. In addition, we can watch the sunset from Bwanna Beach.
---
Day 3 : Visit Praijing Village, Enjoy Lapopu Waterfall and Warinding Hill
The third day, we will climb the hill and visit Praijing Village. We can see a line of traditional Sumba houses with towering roofs. We can learn about its culture, or see people who are weaving. Next, we will visit Lapopu Waterfall. Relax for a moment while enjoying the peaceful sound of a waterfall. After that, we will be trekking to Warinding Hill. Here, we can see a collection of hills covered by green grass. Enjoy the afternoon at Warinding Hill and watch the sunset with cool gusts of wind around us.
---
Day 4 : Explore puru Kambera, Merdeka Tanarara Hill, and Walakiri Beach
The fourth day, we will enjoy the vast expanse of savanna in Puru Kambera. We can also see a herd of horses that are looking for food. Next, we head for Tanarara Hill. Here, we can enjoy the landscape of Sumba with its hills accompanied by a cool breeze. Next, we will go to Walakiri Beach. Unlike the other beaches, we can see the unique mangrove rows that characterize this beach.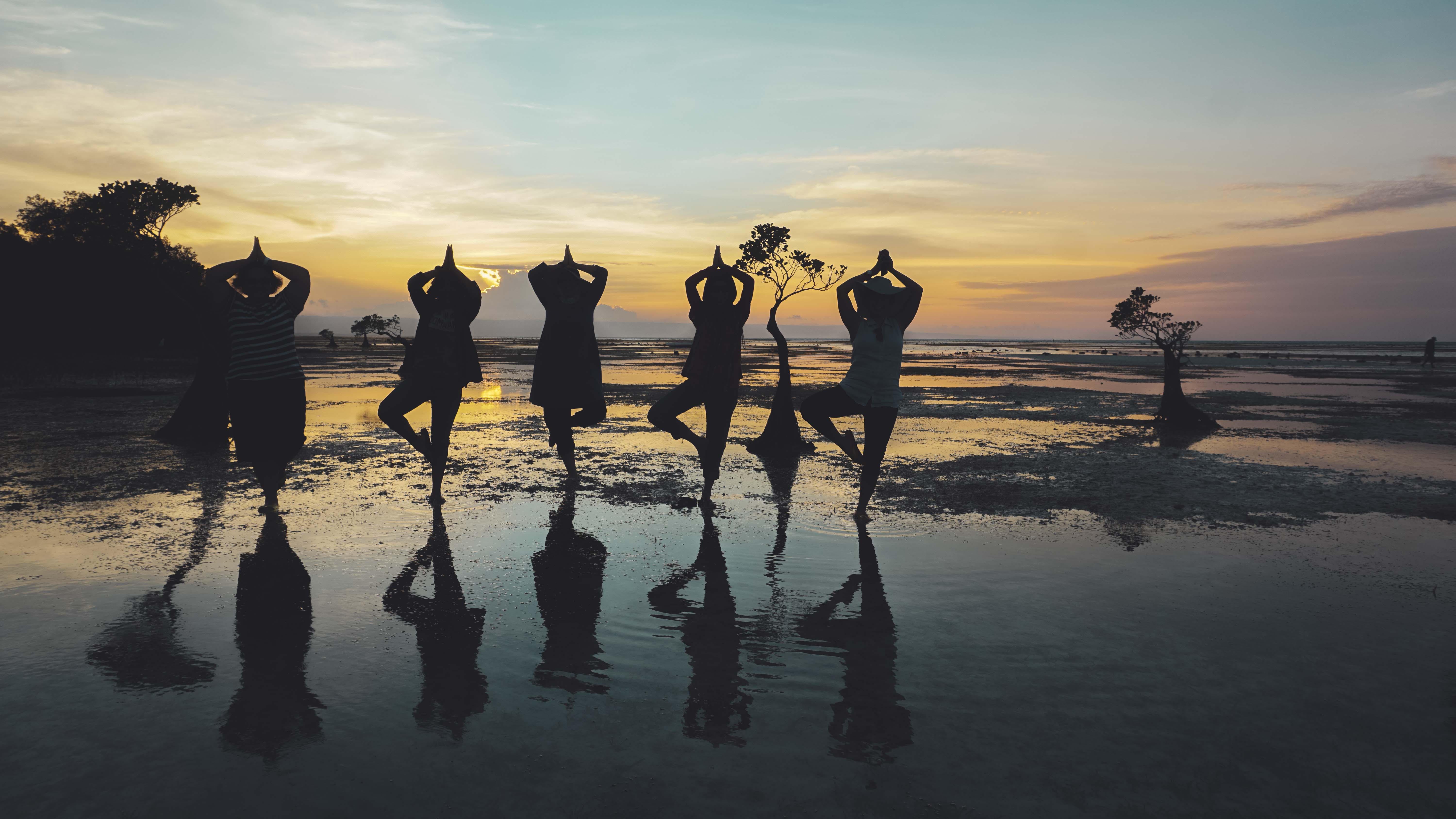 ---
Day 5 : Sunrise at Morinda Hill and Souvenir Hunting
In the morning, we will enjoy the sunrise on Morinda Hill. Sit back and enjoy this amazing moment. After finishing enjoying the sunrise, we will hunt for souvenirs as souvenirs from Sumba. Once satisfied hunting for souvenirs, we will return home.