Mount Rinjani is the second highest volcano in Indonesia and has a beauty that is no less interesting than the alpine mountains in Europe. For the Sasak people, Rinjani is a sacred mountain, where the spirit of the ruler of nature live. In this virtual hike, you will adventure to the top of Rinjani at an altitude of 3,726 meters above sea level, which is full of beauty and challenges.
But not only hiking to the top of Rinjani, you will also hear an amazing stories about how the Rinjani people rise up and fight to survive and recover after the Lombok earthquake in 2018 through an activity called Rebuild Rinjani.
Basic Mountaineering and Zero Waste Journey
Before we start our journey, we will start with basic mountaineering and zero waste journey. This gives us insight into what to do and not to do, and how we can preserve nature during our journey.
---
Discover the uniqueness of Sasak Tribe
The Sasak tribe considers Rinjani as a sacred mountain. In this virtual hike, you will get closer with their culture, from see their ceremonies to earthquake-resistant building construction, such as the Bayan Beliq Mosque which is over 300 years old and still stands strong to this day.
---
Explore the wonderful of Rinjani
In this virtual hike, you will explore every beauty and natural wealth in Mount Rinjani. Starting from the savanna at the beginning, the charm of Edelweiss on the hiking trail, the struggle to pass the 7 hills of regret, to enjoying the milky way in Plawangan Sembalun.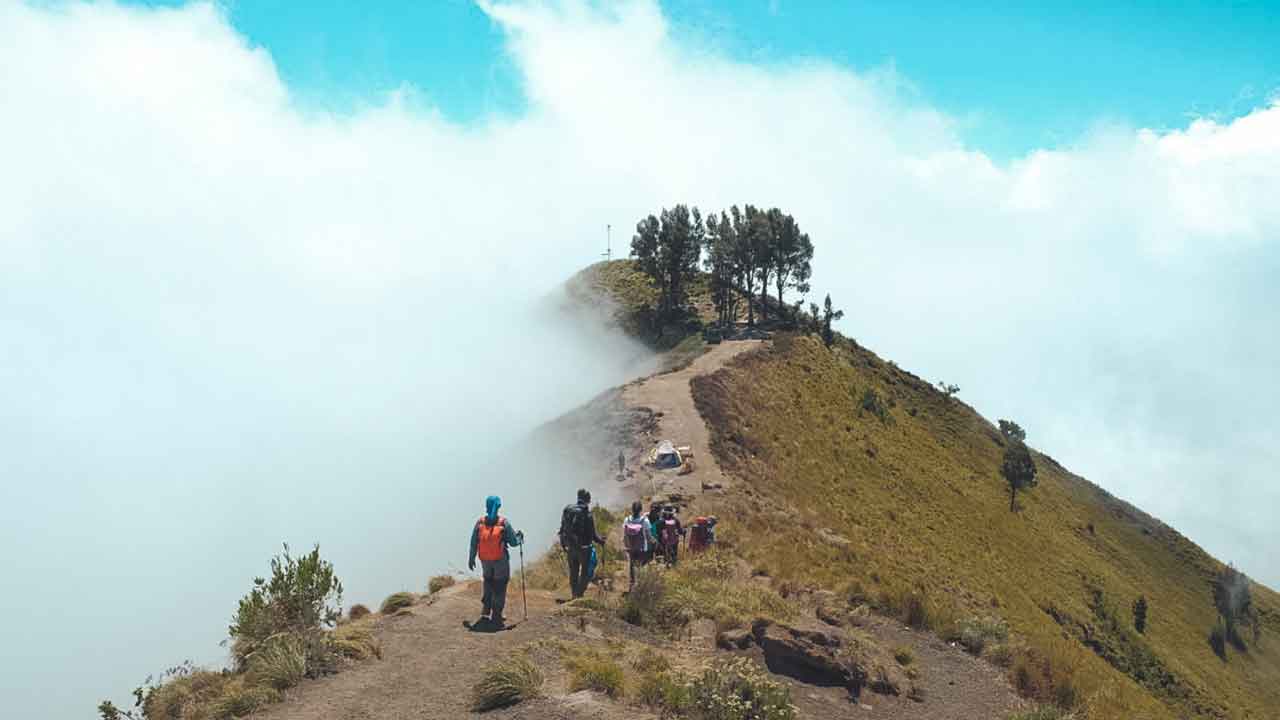 ---
Enjoy the atmosphere at the top of Rinjani and Segara Anak Lake
The journey to the top is always challenging. But, when you have reached the top, you will see the landscape of Mount Rinjani which is so amazing and difficult to describe in words. After the peak, you will enjoy the serene strains of Segara Anak Lake which is so magical while seeing Gunung BaruJari growing in the middle of the lake.
---
Rebuild Rinjani : Supporting the locals to rise up and move forward
After the 2018 Lombok earthquake, more than 1000 people lost their homes, jobs and economic difficulties. Responding to this, Sebumi and several organizations initiated an activity called Rebuild Rinjani, to restore the condition of the village and the community's economy, one of them is through coffe training. In this virtual tour, you will see the full story of Rebuild Rinjani!